Join the Schulte Design Build Team
Are you a professional in the remodeling industry looking for an opportunity to be the best lead carpenter you can be? Maybe you are looking for a change from your current work situation where your talent may not be appreciated or is underutilized. Would you like to be a part of our team that values trust, integrity and having fun and gets to build amazing spaces to enrich lives including yours? We are looking for someone that shares our vision of what we do in our community. Does this sound like you?
You are a leader and highly skilled carpenter that regularly performs high-end work including cabinetry installation, detailed interior and exterior trim work, rough framing, door and window installation, and all other residential carpentry tasks.
You can manage carpenters and trade partners throughout the process of residential remodeling, from demolition to final walk-through.
You are a problem solver that can collaborate as well as work independently.
You do the right thing even if it is not the easy thing to do.
You are comfortable talking to clients.
You can have respectful tough conversations with team members, trades, vendors, inspectors.
You are comfortable with processes and procedures.
You are not allergic to paperwork.
You are not afraid of using technology.
You enjoy coming to work.
You strive for improvement and are goal oriented.
5+ years of experience in a residential remodeling or construction leadership position as a bags-on lead carpenter
Experience producing projects from detailed plans and specifications Knowledge of the proper sequence of work in residential construction
Basic knowledge of all trades in residential construction
Experience leading and mentoring carpenters
Proficient understanding of construction management software
Strong record of developing and maintaining relationships with clients, internal team members, architects, engineers, consultants and subcontractors
Pass a background check
Valid driver's license/insurance and a work truck/van
Have your own tools
Competitive compensation ($35-$45 hr DOE)
80 hours of PTO per year 6 paid holidays Medical benefits (100% paid premium)
401K (company matching) Mobile phone allowance ($50 month)
Gas allowance
Work with a close-knit team of professionals
If you think we may be a good fit, please click the apply button below to fill out an application or send your resume and cover letter to careers@schultebuilder.com with "Lead Carpenter" in the subject line.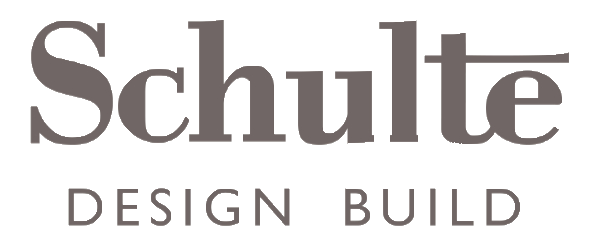 We are a small, tight-knit, family-owned, award-winning remodeling company that loves what we do and believe that we change our clients lives by helping them create the home of their dreams. We are invested in our team and support them to create the life they want. We do this with Trust, Integrity and Fun.